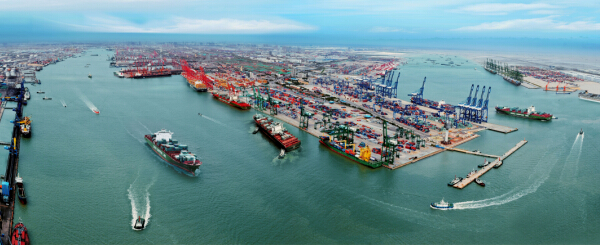 Profile
Ningbo Free Trade Zone (NFTZ for short), established in 1992, is one of the earliest free trade zones in China. It is also one of the special economic zones featuring the highest degree of opening up, most preferential policies, best functions and the most active operational mechanism.
Functional Characteristics
NFTZ is targeting to "warehousing, export processing, intermediary trade", and functions include "import & export processing, international trade, warehousing, product display, etc". Due to national preferential policies of "exempting certificate, taxation exempting, free trading", operating in the manner of "within the boundary while outside the customs", NFTZ opens to the outside world, carrying out unified management and favorable investment policies.
Management & Policies
The customs implements management to merchandise home and abroad, e.g. when cargo comes from other domestical place (non-FTZ), same as export. In a meanwhile, authorites also provide benefits relate to taxation refund comparing to other place outside of zone. The rate of refund could be up to 100% (NFTZ) as long as company achieves relevant standards.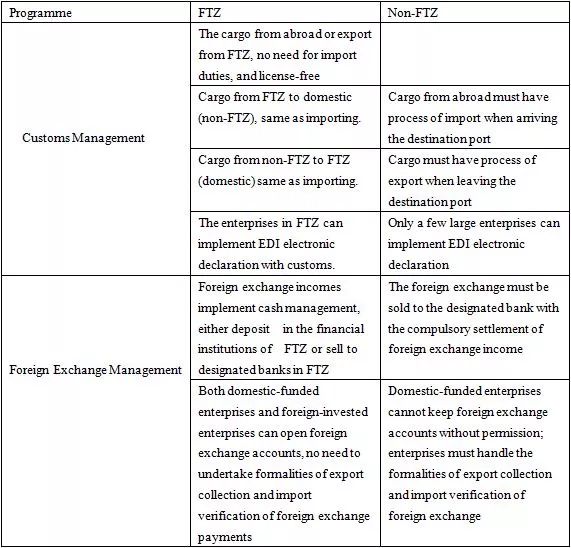 To support emerging industry
● Internet enterprises
● Cultural enterprises
● Financial services companies
To support key industries
● Headquarters or operation center business
● Modern logistics enterprises
● Import & export enterprises
● Domestic circulation trade enterprises
● Modern service enterprises
To support industrial enterprises and science & technology enterprises
● To encourage high-tech manufacturing enterprises settled in zone
● To promote manufacturing enterprises to enhance contribution and output
● To support the development of science and technology enterprises
Current Condition
Up to now, NFTZ has already attracted a considerable number of investors from nearly 40 countries and regions to set up 5000 enterprises in it, with the registered capital amounting to 40.3064 billion US dollars, among which 3.6 billion US dollars are invested by 836 foreign investors.